Follow how CHICLAND hotel challenge the final of WAF 2018 on https://www.worldarchitecturefestival.com/leisure-led-development-future-project
Considered as Oscar Award in the architecture field, the World Architecture Festival - an annual award celebrating, sharing and inspiring outstanding architecture - is the worlds' largest and most anticipated international architectural event. In 2018, the World Architecture Festival (WAF) is scheduled to be held at the Beurs van Berlage Convention Center, Amsterdam - the largest capital in the Netherlands, where the architecture is extremely unique. Here, talented architects from every nation show their masterpieces to be honored and celebrated with other works around the world. There are 33 different award categories for completed buildings and future projects from education, culture, infrastructure, to residential, hotel and leisure, school, etc. WAF Awards are recognized by architects, designers, and clients alike.
By the end of June 2018, the organizers of the World Architecture Festival 2018 announced 536 shortlisted projects in 33 categories with 39 award categories for projects from 81 countries around the world such as Canada, New Zealand. New Zealand, USA, Turkey, France, China, etc., and representing to Vietnam, CHICLAND hotel project is proud to be one of shortlisted projects in Leisure Led Development – Future Project.
With the desire to create a unique space following resort style to bring a comfortable vacation for visitors, CHICLAND is designed with the system that three sides of the building are covered by plants to express the local dynamism of strong greens to be a symbol of this area. The diversity and graphics of the combined with of the block making up images similar to the landscape of vegetation is a prominent feature of the building. The 22-floor CHICLAND Hotel is covered with greenery that fills the facade like a vertical park - a sustainable building with time!
Located on My Khe beach, CHICLAND Da Nang Hotel is a typical example of "Urban resort", a resort in the heart of the city. Its interior design is decorated with exotic material such as sandstone or basalt stone combined with green vegetation to bring our guests into the tropical land of sea, sun, wind and vegetation.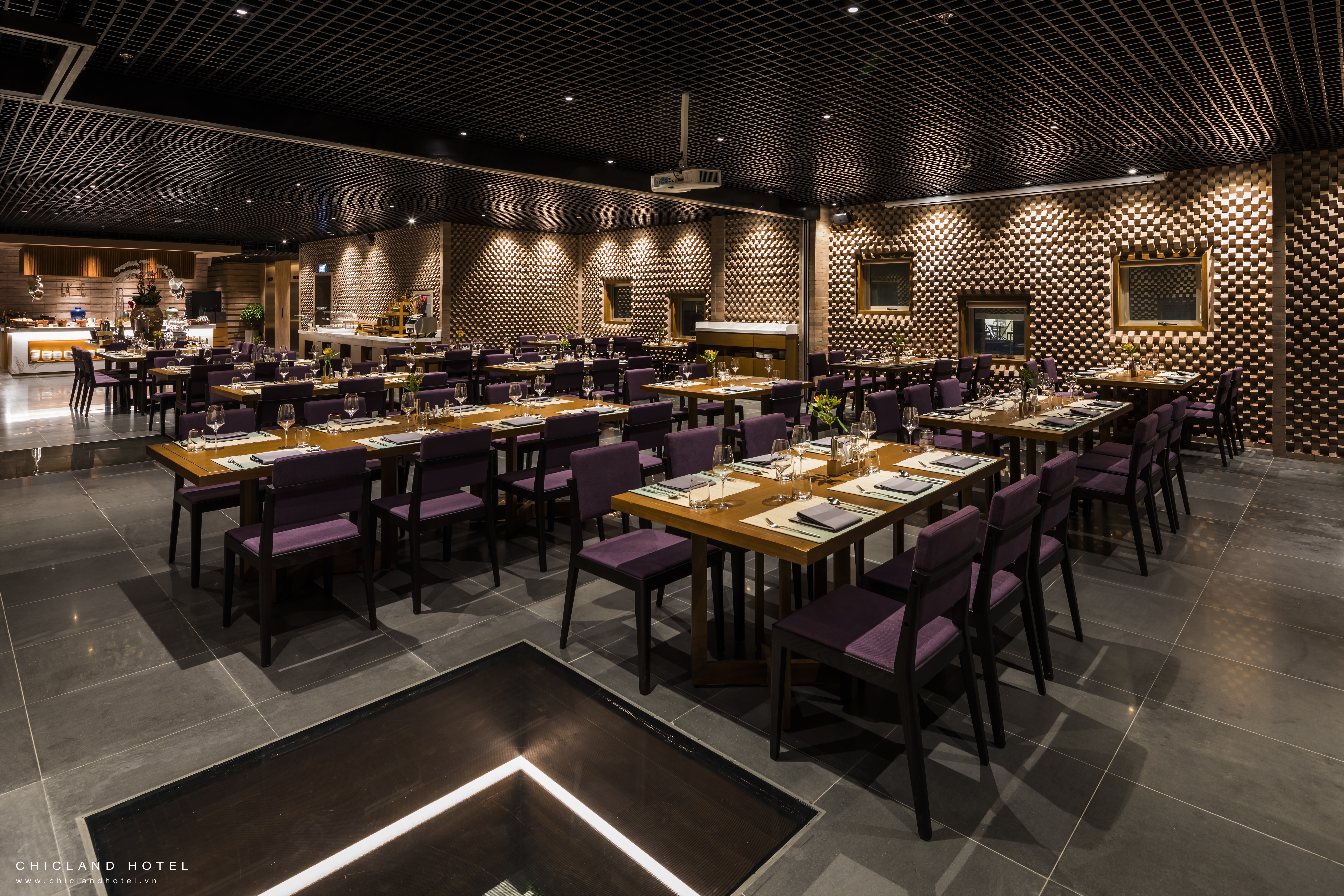 Utilizing the natural ventilation system and lighting, creating the best harmony between sunlight and wind, saving energy by reducing the demand for artificial light and the perfect combination of a concrete ceiling with green vegetation cover. The building will be a place to connect people with nature and to connect people with each other.
Expected to launch in early 2019, CHICLAND hotel will certainly be an ideal destination when coming Da Nang - a coastal city in Vietnam.