Currently, more and more hotels and resorts have been built to meet the larger demands about entertainment, trekking new destinations of tourists. However, along with the development of traveling, many problems related to the environment have been raised. If there are no draconian terms, conditions, and laws about environmental protection, it must lead environment polluted or tourist areas damaged. Therefore, strictly adhere and follow the concept of sustainable travel are very important factors to protect the natural environment and long-term business development.
Corporate with sustainable businesses
Because of giving prominence to environmental protection, CHICLAND Hotel always corporate with businesses who get awareness about environmental protection and use the least of non-renewable resources. No matter what they are, MDF boards standard E1, YKK aluminum glass doors, or adobe bricks used in construction, all of them are products meet the highest standard and totally friendly with environment.
Buy organic
We always support organic products and try to obtain these products across a diverse range of amenities used in CHICLAND Hotel, such as bedding and guest robes, hair and body care, coffee, tea, chocolate, etc.
Green Dining
All dishes at CHICLAND Hotel restaurants are cooked with 100% of organic and in season food ingredients which are mainly supplied from citizens that meet the criteria of green and clean. Our desire is to create delicious – nutritious – clean meals for guests.
Green tree covering
Total 4 facades of 21 floors and space inside of hotel are covered with the large greenery parterres that bring guests the fresh and cool air.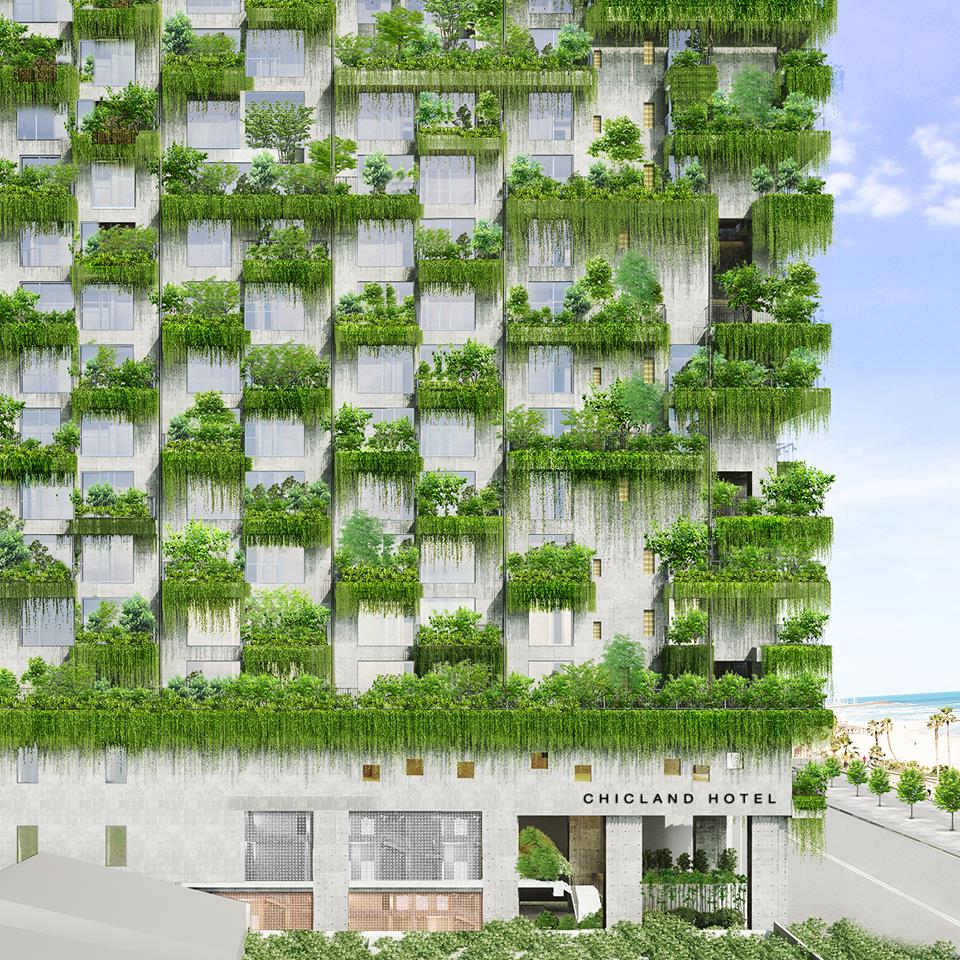 Heighten traditional values
CHICLAND Hotel always gives prominence to local traditional values and put those values together through the ideas about restaurants of hotel. It will be a tea house that heightens tea ceremony, or a Central flavor restaurant that heightens local cuisine, or space of the spa with traditional treatments.
Promoting local economic development
At CHICLAND Hotel, we always prioritize the use of natural resources from decorative items in restaurants such as rattan, bamboo, nulgar bamboo, basalt stones, sandstones, the materials used to cook and potteries are provided by local businesses and cooperatives. Our desire is that the economic development of the local people will go along with the development of our hotel.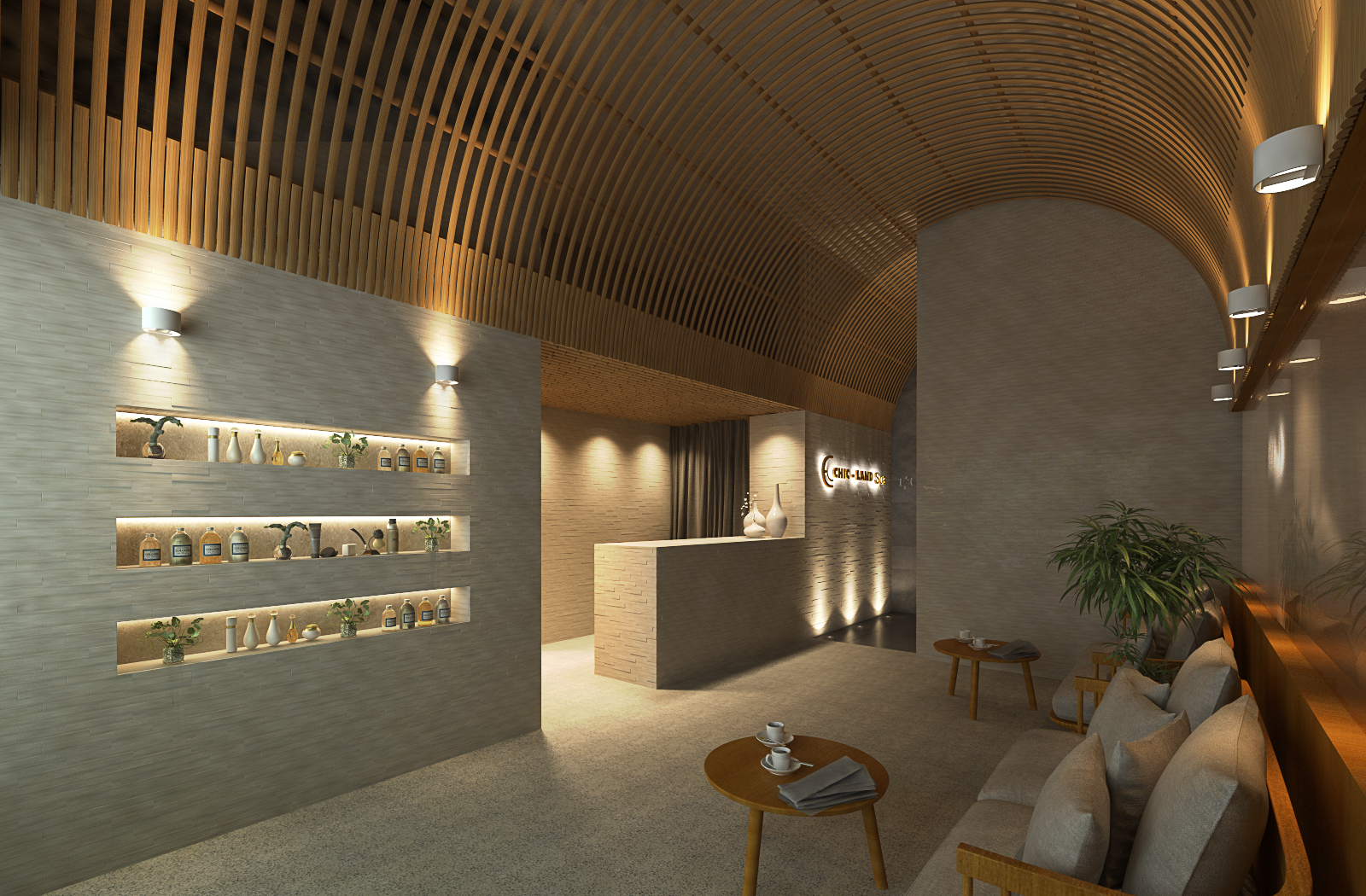 Encourage the community to live green
More and more destinations and tourism activities support and pursue "responsible tourism" as a path towards sustainable travel. Both the community and the tourism industry share the same goal of sustainable development. To achieve that, we always take the lead and encourage our customers to live a green, and healthy lifestyle and improve the environmental consciousness of the guest.
By anyway, the CHICLAND Hotel team is constantly striving to develop sustainable travel (environmental sustainability, social and cultural sustainability, and economic sustainability) for the purpose of preserving and restoring natural resources, preserving and promoting cultural identity, especially to bring the most advanced experiences to the visitors.