Along with time flies, the demands for travel services are higher and higher. Recently, hotel has not only been a temporary place, a place for sleeping or luggage storage, but it has also become a destination for tourists to experience advanced relax services and enjoy comfortable moments at the hotel. Each hotel makes it different from others, at CHICLAND Hotel, we are happy to introduce the 13 key facts that create the unique and charming of CHICLAND.
CHICLAND Fashion
CHICLAND Hotel is the first hotel project of the hotel chain along Vietnam of CHICLAND – a name that known as a leading brand of high fashion with 13 nationally showrooms. Currently, CHICLAND has been continuing to build a "lifestyle" hotel chain – upgrade the life value.
Vo Trong Nghia Architect
CHICLAND Hotel is a project designed by Vo Trong Nghia – master of green architecture with a series of international awards for environmentally sustainable and friendly constructions.
World Architecture Festival
CHICLAND Hotel is proud to be Vietnam representative shortlisted in the final of "Leisure Led Development/ Future Project" at World Architecture Festival 2018.
Architectural concrete
Bare concrete has become the hot material trend in the world purchased by many designers. Bare concrete is not only popular to architecture, but it also use in interior designs such as tables – chairs, stalls, shelves to diversify and create the emotions to that space. CHICLAND Hotel is the largest project in Vietnam that used bare concrete for total of 21 floors and 4 facades of the building.
Large-scale greening
To be the highest building in Vietnam covered with a vertical greenery system that is created by the large parterres and branches of Indian Pluchea, CHICLAND Hotel makes guests feel as if they are in green heaven.
Eco-chic lifestyle
Eco Chic lifestyle means experience life in a very subtle and fashionable way. It is a full life with moments of enjoying every aspect of life: waking up in the morning with the sunshine and walking around the small garden just inside your room's balcony or stepping your feet onto the sand under morning sun to listen to the sea wave. CHICLAND creates the upgrade of life value for guests, leads guest to the land of nature – green – rustic.
"Minimalist"
To be one of luxury hotel initiating in interior design which is simple design but focuses on quality and performance, CHICLAND Hotel creates a large but warm space in every guest rooms.
"Sustainable travel"
We are always aware of the important and necessary of environmental protection, and always cooperate with businesses who also get awareness of environment and use the least non-renewable resources. The leaders of CHICLAND Hotel always give prominence to meet the current demands of tourist and local while ensuring the ability to meet the demands for future generations, and maintaining the local cultures.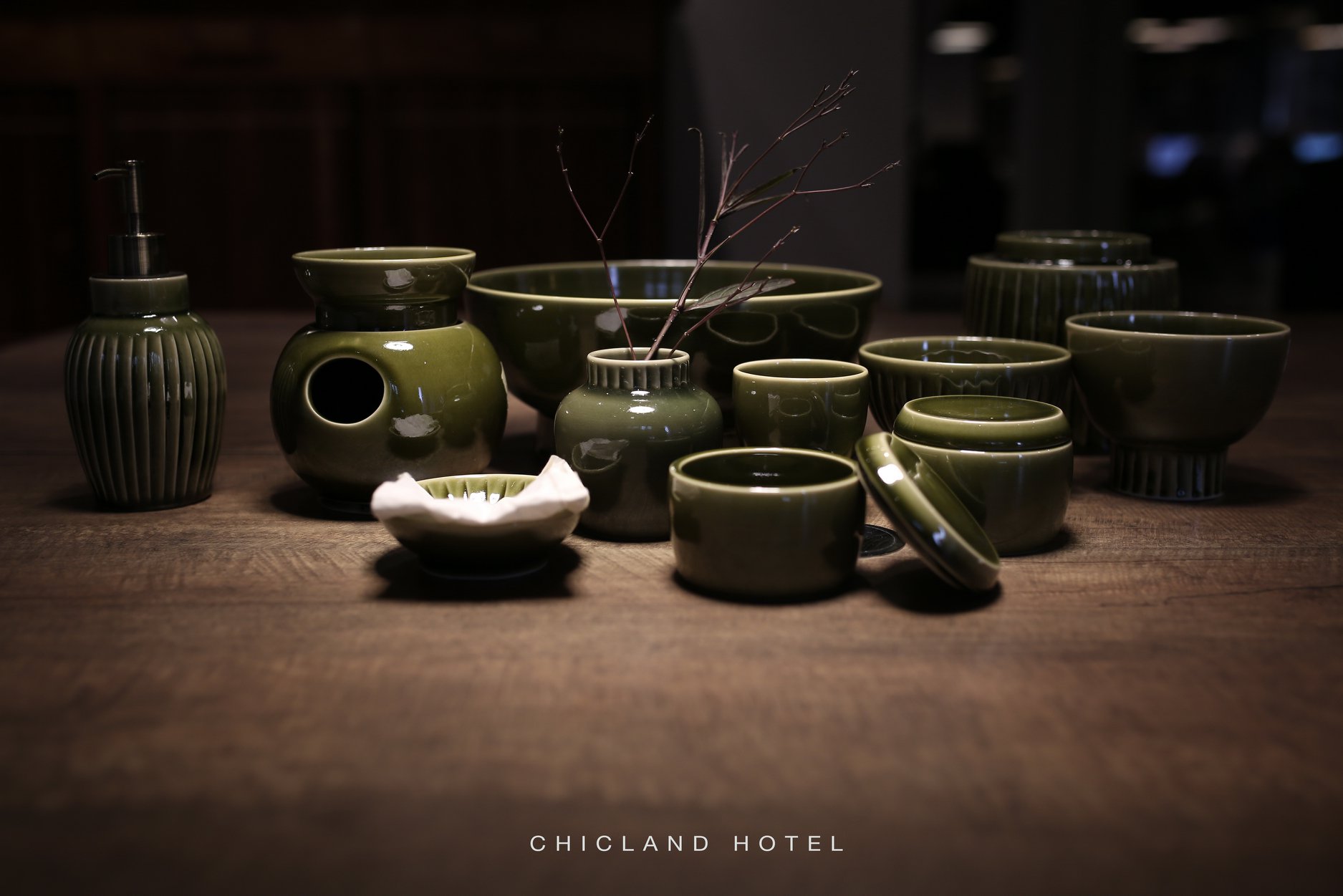 Use adobe brick
Adobe brick, which is a friendly environment material, was used in constructing for all building. This is a kind of brick that are capable of soundproof, heat insulation, good waterproofing, so it creates a quiet and cool space in the hotel.
Use MDF boards standard E1
CHICLAND Hotel is the first large building used totally MDF boards standard E1 - the highest rating available for furniture manufacturing in Europe and Japan. They contain just 0.005% amount of formaldehyde which lowers six to twelve times compare with E2 and E3 standard.
Local materials
We maximize using local materials such as basalt stone, sandstone, nulgar bamboo, and rattan together with folk and traditional materials blending in contemporary design.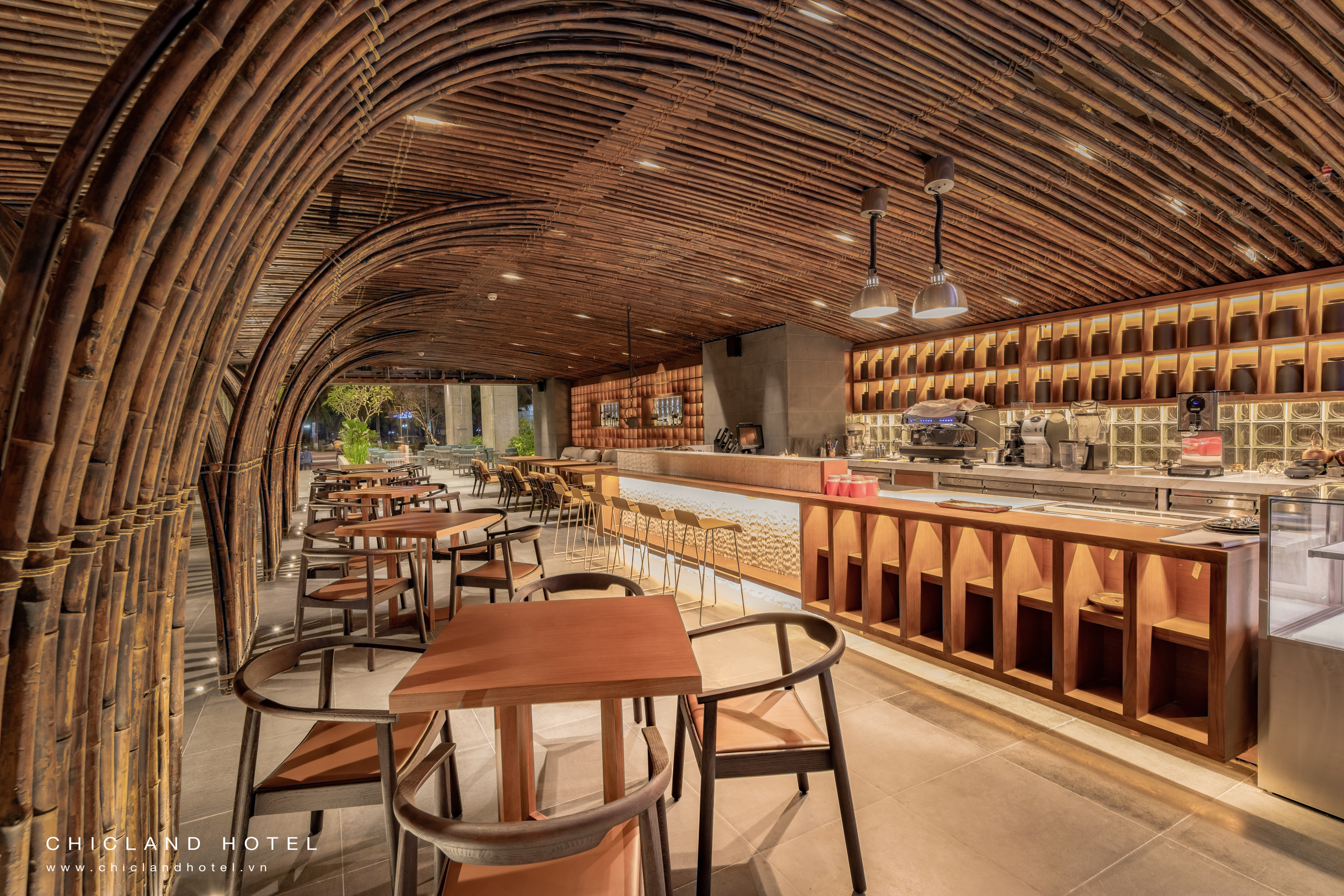 Organic Food
All dishes at CHICLAND Hotel restaurants are cooked with 100% of organic and in season food ingredients which are mainly supplied from citizens that meet the criteria of green and clean.
Traditional value
At CHICLAND Hotel, we always give top prominence to local cultural values and put those values together through the ideas about restaurants of hotel (a tea house or a Central flavor restaurant, or space of the spa with traditional treatments).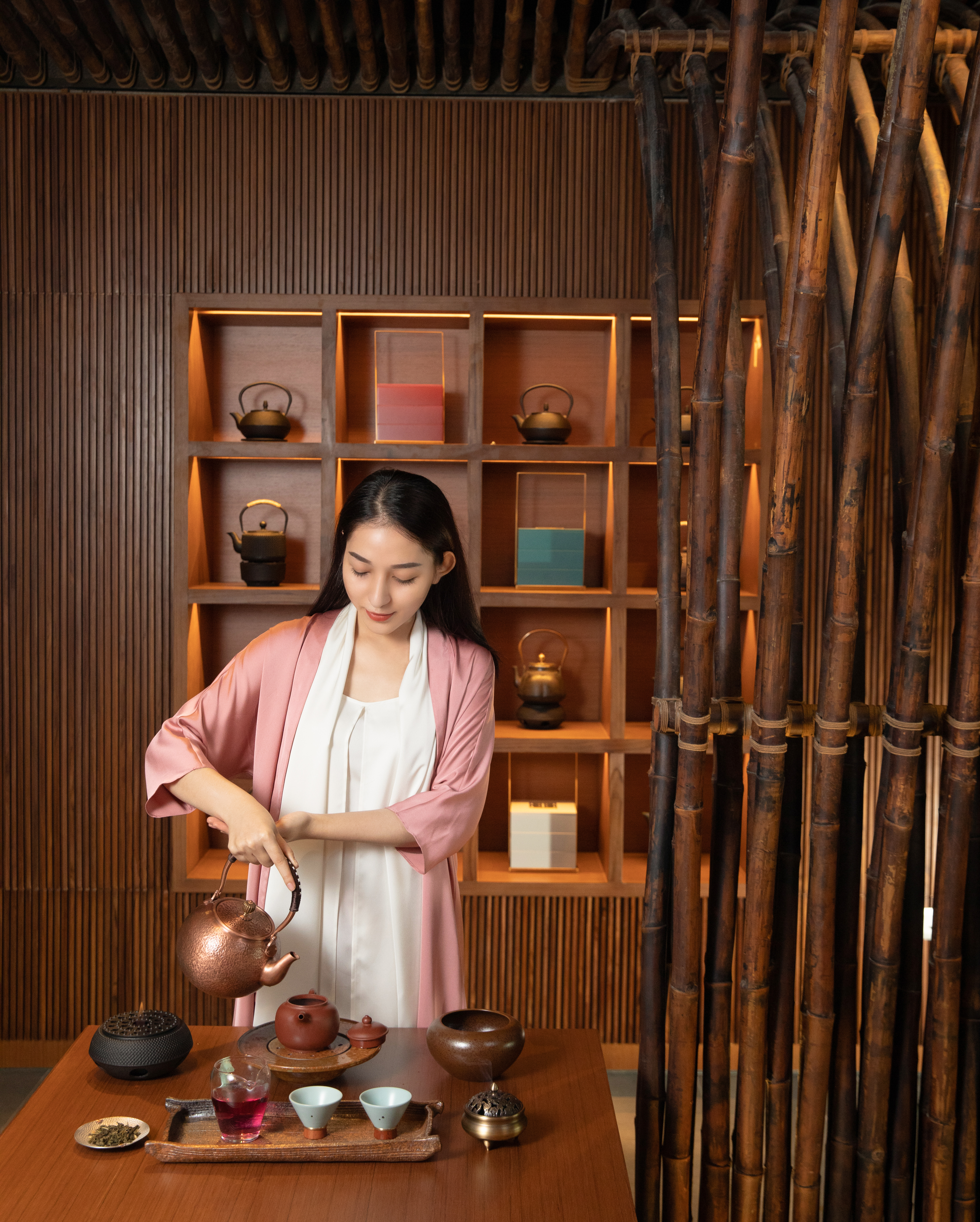 With those special emphases, CHICLAND hotel promises to be an impressive destination and make all the guests feel pleasure.